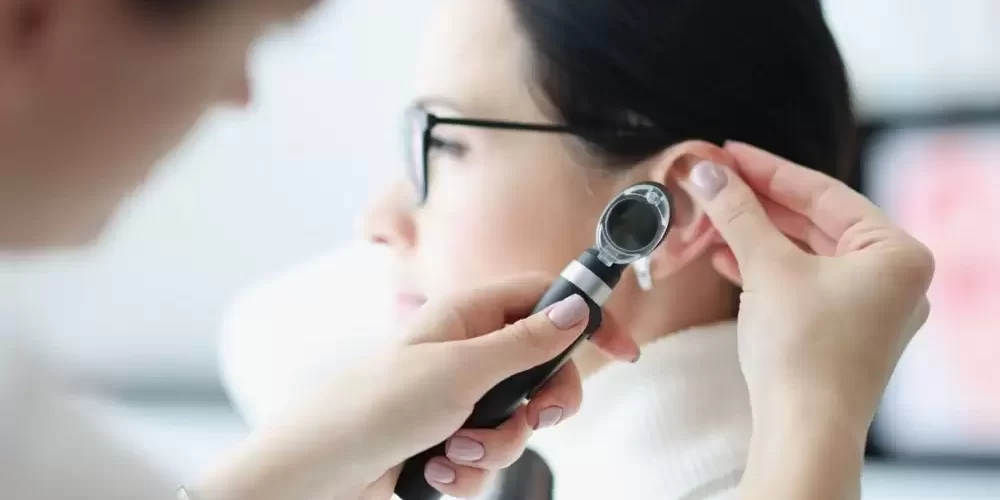 Kosmos Superspeciality Hospital's ENT (Ear, Nose, and Throat) department treats a wide range of disorders affecting the nose, throat, neck, and ears. Adult and pediatric patients with these disorders can receive personalized and convenient care with the best ENT Specialist in Delhi.
Our Doctors are highly-trained with extensive experience managing and treating patients with diseases and disorders of the ear, nose, and throat (ENT) and related head and neck structures, both medically and surgically. The department offers you the most up-to-date and comprehensive diagnostic and treatment options, offering you minimally invasive surgical techniques.
We generally provide treatment for a wide range of diseases, thorough and compassionate patient care is our top priority.
ENT Services
Ear conditions and hearing loss (Tinnitus, balance disorders)
Our experts will use a lighted device called an otoscope to look for problems in your ear canal, eardrum and middle ear. If your doctor thinks you may have hearing loss, a hearing test will be performed to find out how severe it is. Knowing the diagnosis and cause of your hearing condition is impacts our treatment recommendation.
Nose and Sinus Conditions (sinusitis, allergies or rhinitis, congestion, nosebleeds)
A thorough physical exam will be performed, and other test may be required such as nasal endoscopy, CT scan, cultures of the nose
Throat conditions (Cough, Tonsillitis Trouble swallowing, snoring and sleep issues, TMD, swelling of the face or neck (salivary gland disease)
A thorough physical exam will be performed, and other test may be required such as Fiberoptic laryngoscopy, stroboscopy, CT scan and/or MRI
Diseases & Treatments For Ears, Nose, Throat, Larynx, Head and Neck
Ears
Chronic otitis media, cholesteatoma of the middle ear, and chronic otitis media with cholesteatoma
Otitis media with effusion (especially persistent pediatric cases)
Hearing impairment (sudden hearing loss, Meniere's disease and perilymph fistula)
Dizziness (vertigo)
Facial nerve palsy
Patulous (patent) Eustachian tube
Congenital diseases like aural fistula
Hearing aid outpatients
Nose
Chronic sinusitis
Allergic rhinitis
Deviated nasal septum and hypertrophic rhinitis
Broken nose (nasal fracture), orbital blow-out fracture, and other kinds of facial trauma
Smell disorders and pediatric sinusitis
Throat
Chronic tonsillitis
Adenoids and enlarged tonsils
Snoring and sleep apnea
Larynx
Vocal cord polyps
Recurrent laryngeal nerve paralysis
Dysphagia
Foreign objects in the trachea/esophagus
Head and Neck
Inflammation or stones of the salivary glands
Thyroid masses
Lymphadenitis of the head and neck
Benign tumors of the head and neck
Malignant tumors of the head and neck (patients are referred to a specialized medical institution for treatment after a diagnosis of cancer is made. )